PhD / Doctoral studies
Doctoral Schools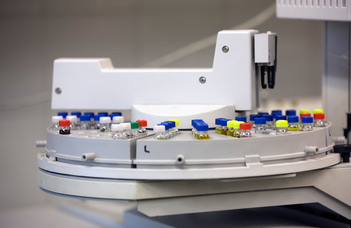 Doctoral or PhD programs, which prepare doctoral students, represents the highest level of education at ELTE's Faculty of Science.
There are six doctoral schools at ELTE's Faculty of Science, offering a number of doctoral programs. The previous doctoral program was 3 years long, however, since the September of 2016 only the new, 4 years long program is launched. Following the completion of the 3 years long doctoral program (earning the final certificate) the possibility to earn the rank is offered in a separate procedure. This procedure is included in the 4 years long program.
During the program students acquire scientific and methodological research skills, as well as deeper knowledge of their chosen topic and do invdividual research under the supervision of a consultant. The University Doctoral Council is responsible for the leadership and management of the doctoral program. You can find ELTE's description of the doctoral program here and ELTE's Doctoral Code here.
You can find documents related to the doctoral program here.