Center for Higher Education and Industrial Cooperation (FIEK)
FIEK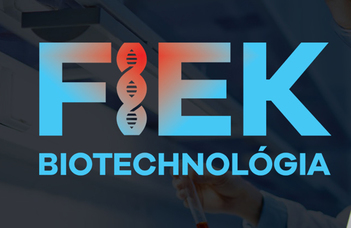 A center for cooperation between higher education and industry was established at ELTE TTK, in order to assist in the development of the molecular biomarker and service center and in the fulfillment of the industry's needs.
The three pillars of the sustainable operation of ELTE Biotechnology FIEK (BIOTech FIEK) are: 1. the molecular biomarker laboratory providing service; 2. development of new molecular biomarkers; 3. R+D+I service based on the biotechnological knowledge and equipment of the research groups.
Our goal is to more efficient utilization of the high standard intellectual potential and instrumentation of the research groups of ELTE TTK and MTA TTK in line with the needs of the biotechnology, medicine-biotechnology and medicine sectors. We are planning to establish an R+D+I base that exhibits and internationally outstanding level of biotechnological knowledge and service. This could help Hungarian companies, that currently can only obtain their research-development from foreign partners, as well as lay the foundation for the development of foreign companies in Hungary.