NEW Erasmus+ short-term mobility for PhD students for Spring-Summer of 2023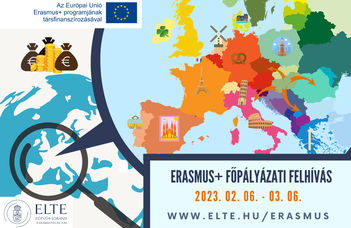 Are you a PhD student who would like to do dissertation research abroad, but you cannot afford to go on a long-term mobility? Would you go already in the spring semester? Then this is the scholarship opportunity for you!
Start organizing your short-term (5-30 days) doctoral mobility as a traineeship abroad with the Erasmus+ programme. Application for this mobility type is continuous.
Are you obtaining an absolutorium in this semester? Apply for a short-term doctoral mobility as a traineeship abroad within 12 months of absolutorium, while you still have active student status!
In the current call you can apply for activities between 1 March 2023 and 30 September 2023.
Participation in a conference is NOT eligible for funding. More information.
If you have any questions, do not hesitate to contact your Faculty international coordinator.
Do not miss your chance, apply now.