Science Camp for children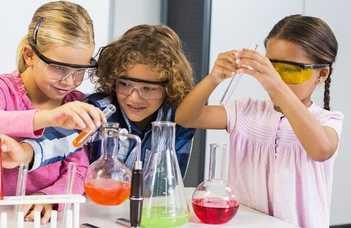 17/07 - 28/07
17. July 2023. 08:00 - 28. July 2023. 18:00
ELTE TTK Kari Könyvtár, 1117 Budapest, Pázmány Péter sétány 1/c
07/17 - 07/28
2023. July 17. 08:00 - 2023. July 28. 18:00
ELTE TTK Kari Könyvtár, 1117 Budapest, Pázmány Péter sétány 1/c
---
For the first time this year the ELTE Faculty of Natural Sciences organizes a summer camp for those primary school children who are interested in science! During the camp we would like to introduce them to a wide range of interdisciplinary fields and to deepen their love of natural sciences!
During the camp, we would like to introduce interested primary school-age children to a number of interdisciplinary areas and deepen their love of science! Children can take part in a number of workshops and excursions, and with the help of the top hungarian researchers, they can learn about many experiments in biology, physics, chemistry, mathematics and geography.
In 2021, the main theme of the camp will be environmental protection, sustainability, nature conservation, everyday biology, but we will organize programs from all fields of science during the week.
2023.07.17-21. younger children group - age 6-9 (one night sleep)
2023.07.24-28. older children group - age 10-13 (two nights sleep)
Most of the program will be the same during both weeks, but with the younger ones we will only spend one night in Hortobágy. The complexity of the occupations and the tasks are adapted to the lower and upper age groups.
The language of the camp is Hungarian. If you have any questions, write to us: gyerektabor@ttk.elte.hu