MOL Professorships
MOL Professorship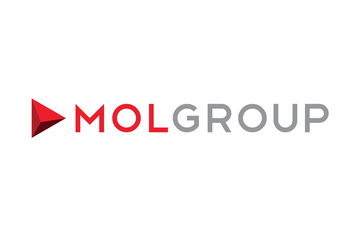 MOL PLC created a Corporate Professor Status on the Faculty of Science of Eötvös Loránd University by the 2006 agreement of MOL PLC and ELTE.
Through the Corporate Professor Status, MOL PLC supports Dr. János Haas, research professor of geology, and the MTA-ELTE Geology, Geophysics and Space Studies Reseachgroup under his leadership. In the partnership, the professor and his team work closely with the corporation in geological and geophysical research and the training of professionals.
The most important research areas of the sponsorship:
-regional geology and stratigraphy, with a particular focus on the mapping and research of the formations of the Pannon basin;
-structural geological research of the Pannon basin and the surrounding mountain ranges;
-research of the geothermic conditions of the Pannon basin;
-the sedimentological and diagenetic study of Mesozoic carbonate formations;
-development of remote sensing and joint ground signal processing methodology;
The most important tasks of education and professional training:
-AAPG Student Chapters have become one of the most efficient tools of specific training of students in recent years. The leader of the research group is an instructor supporter of the Eötvös University Student Chapter.
-The research group members offer plenty of courses focusing on carbon-hydrogen research for students, such as regional geology, carbonate sedimentology and diagenesis, and structural geology.
- Besides the courses on Hungarian regional geology, the research group members participate in lectures on the regional geology of other regions.
- In carbonate sedimentology, the carbonate sequences and cycles course and the presentation of the current and past carbonate sediment systems are crucial for the preparation of carbon-hydrogen research.
-In structural geology, we place a great emphasis on the use of seismic interpretation software and the education of structural interpretations.
- Members of the research group supervise theses and doctoral researches on the integrated structural and carbon-hydrogen geological interpretation of seismic profiles and carbonate sedimentology related to carbon-hydrogen research.
- They support MOL employees with special courses and consultations, mainly in structural geology and sedimentology on-demand.
ATTACHMENT: