Peter S. Freudenthal Foundation
Peter S. Freudenthal Immunological Professorship Foundation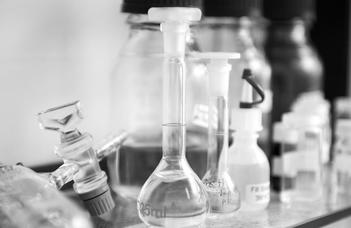 After losing her only son - Peter S. Freudenthal - Dr. Mária Rónay, materials physicist, alumnus of ELTE Faculty of Science, Budapest University of Technology and Columbia University, New York, private person living in the United States, decided to establish a foundation using her private equity, which utilizes the interest on invested assets to support a leading instructor of the ELTE Faculty of Science, Department of Immunology (Peter S. Freudenthal Immunological Professorship Foundation), such as "endowed professorship" in the Anglo-Saxon universities. The Board of Trustees of the Foundation (Prof. Anna Erdei academician; Prof. László Fésüs academician; Prof. Fritz Melchers, Max Planck Institute, Berlin, Germany; Prof. Péter Surján doctor of the Hungarian Academy of Sciences and dean of ELTE Faculty of Science; and Dr. Mária Rónay) is entitled to choose the beneficiary.
The biography of Peter S. Freudenthal
Peter Simon Freudenthal was born on July 31, 1963.
He attended Hackley School in Tarrytown, NY, graduated in 1981, receiving a National Merit Scholarship and the Bausch and Lomb Medal.
He received his B.S. from Yale, a double major with distinction in molecular bio-physics & biochemistry and molecular biology, in 1985. While attending Yale (1981-1985), he was a Thomas J. Watson Scholar and worked summers at the IBM T.J. Watson Research Center, Yorktown Heights, NY.
From 1985-1990, Peter was a senior graduate fellow in the Laboratory of Immunology & Cellular Physiology at Rockefeller University. His thesis advisor was Ralph Steinman (one of the recipients of the 2011 Noble Prize in Physiology or Medicine for his discovery of the dendritic cells and their role in adaptive immunology). Peter's research focused on dendritic cells, antigen presentation, and AIDS. His work resulted in numerous publications, the list of which is enclosed. During his time at Rockefeller, he was a National Science Foundation Fellow (1986-1990), a David C. Scott Foundation Fellow (1987-1990), and a New York Academy of Science member.
From 1990-1995 Peter attended the Yale School of Medicine, focusing on neurosurgery and trauma surgery. His plans of becoming a neurosurgeon, however, were abandoned due to a government-planned healthcare reform drastically reducing the number of needed specialists, particularly that of neurosurgeons.
From 1995-1997 Peter was director of healthcare research at Brean Murray & Company, a privately held investment bank in New York.
From 1997-1999, Peter was senior biotechnology equity research analyst and vice president with Robertson Stephens & Company in San Francisco. During his tenure at Robertson Stephens, Peter specialized in the interface between emerging biotechnologies and the semiconductor and software industries while also focusing on the re-emergence of human gene therapy.
In 1999 June, he co-founded, was chairman and CEO of meVC.com, a venture capital mutual fund company. Peter has been featured in Time Magazine as the venture capital innovator in 2000 and Fortune Small Business Magazine for founding one of the 65 most innovative small companies in the world. He was also vice-chairman, president, and director of the meVC Draper Fisher Jurvetson Fund I, Inc. (MVC: NYSE).
In 2003 June, meVC.com resigns, and the meVC Draper Fisher Jurvetson Fund I is taken over by MVC Capital Inc.
In 2002 Peter co-founded Darwin Ventures in San Francisco, of which he was a managing general partner until his death of a heart attack in February of 2011. Darwin Ventures still exists.
Laureates
In the autumn of 2015, the Board of Trustees found Imre Kacskovics (doctor of the Hungarian Academy of Sciences, professor, head of the Department of Immunology) worthy of this honorable title.
ATTACHMENT: Professor Imre Kacskovics