Application & Registration fee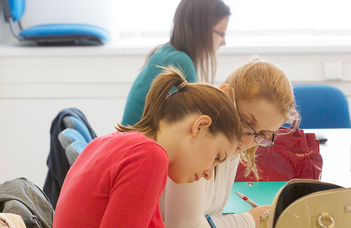 HOW TO PAY THE APPLICATION AND THE REGISTRATION FEE?
All applicants are required to pay a non-refundable, €160 application fee.After the Decision on Admission if you decide to enroll on our degree programme, you need to pay a non-refundable, one-time €60 registration fee.
Please make a bank transfer using the following bank details:
Name of the account holder: Eötvös Loránd University
Address: Egyetem tér 1-3,1053 Budapest, Hungary
Account number: 10032000-01426201-00000000
IBAN (International Banking Account Number): HU03 1003 2000 0142 6201 0000 0000
Swift code: HUSTHUHB
Announcement/Name of transfer/Payment reference:
your Name and
one of the following numbers according to the program level you are applying to:
for MSc programme - AD9311/95
for PhD programme - AD9301/00
Any banking costs are to be paid by the applicant. Please note, that international transfers can take some time to be processed.
WHAT IS THE DEADLINE FOR PAYMENT OF APPLICATION FEE?
No later than the given deadline of the programme's application. Proof of payment has to be provided (copy of the bank transfer payment) by uploading it among the other required documents in the application system.
WHAT IS THE DEADLINE FOR PAYMENT OF REGISTRATION FEE?
Right after you get your Decision on Admission and you confirm that you would like to register for our degree programme. The Letter of Acceptance, which you need for visa process, you will get after the payment.
For Stipendium Hungaricum Scholarship applicants, it isn't required to pay any of these fees.
How to pay the application fee.pdf