DAAD scholarships for 2023/24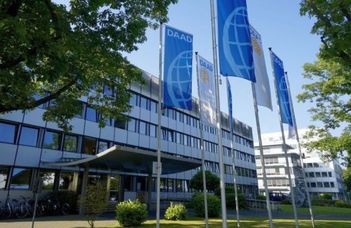 Are you planning a master's degree or research? Would you like to gain experience in Germany? Whether you study in English or German, countless opportunities await you in Germany, and you can also apply for financial aid for your studies with
DAAD scholarships.
Find out everything about training opportunities and scholarships on October 27, 2022 from 2:30 p.m. at the information presentation of DAAD Hungary at ELTE TTK.
Location: 1117 Budapest, Pázmány Péter sétány 1/A, 7th floor, faculty council room
Speaker: Luca Lovkó
The event is free, and the presentation will be held in English.
---
DAAD Informationszentrum Budapest Német Felsőoktatási Információs Központ
1075 Budapest, Madách Imre út 13-14.
E-Mail