Stipendium Hungaricum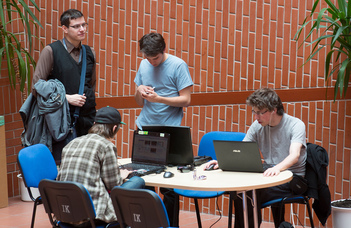 Application process managed by the Tempus Public Foundation, documents to be submitted via online (no hard copy are required by Tempus) no later than 5th March 2017. The application system is open.
Required documents you may find here.Applicants of doctoral programme are required to visit the homepage of Doctoral system before they submit their application. The website provides information in Englsih about the doctoral schools. Also need to contact with chosen doctoral school in order to discuss the available research topics in the institution as well as the possible supervisor for those topics.
For more information about Stipendium Hungaricum scholarship visit the website of Tempus Public Foundation.
Contact: Éva Nagy
E-mail: sh@ttk.elte.hu
Address: H-1117 Budapest, Pázmány Péter sétány 1/A 0.129
Phone: +36 (1) 372-2500 / 6095