The Faculty's structure
The Faculty's structure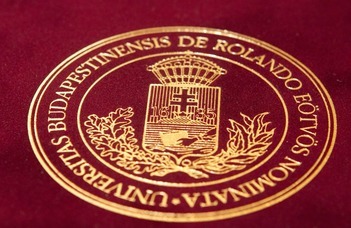 The Dean's Office is responsible for the organizational affairs of the Faculty, the administration and support of educational and research activities of the institutes through the divisions supporting the operation of the institutes. The coordination of communication and administration between the Faculty, the Institutes, the Rector's Cabinet and the Chancery is also among its tasks. Furthermore, it is also responsible for the circulation of information concerning the Faculty, the management and administration of the Faculty's website and the supply of equipment, as well as the administrational and protocol issues concerning the Dean. Its responsibities also include the overall administration of the Faculty Council and the Dean's Council, as well as the administration of the KHB and the TDT through the Division of Doctoral, Habilitational and International Affairs.
The Education Support Office is responsible for the coordination and organization of the administrational tasks of the Faculty (except for the doctoral programs and rank earning).
The main tasks of the Finance Office are the coordination and support of the economic affairs of the Faculty, coordination of supply and tenders, certain maintanance tasks and human resources tasks. Parts of the Finance Office are: the Economics Unit, the Research Support Office and the Human Resources Office.
The Faculty of Science has 5 institutes and two centres
The Faculty Library of ELTE TTK has two units providing material for all ELTE students. The fields covered include physics, mathematics, astronomy, geography and Earth sciences, chemistry and biology, as well as shared scientific fields. Opportunity for copying, scanning and printing is provided. The Biology Library has been awaiting its guests with longer open hours since 2018. Open hours: Monday-Thursday: 8:30-18:00, Friday 8:30-14:00
ELTE's Museum of Natural History has 3 permanent exhibitions. The Biological and Paleontological Collection and the Minerological Collection, which was moved from Treffort Garden in its original form, was opened in the Southern Building of ELTE TTK, under the glass pyramid on June 18, 2002. The two collections together with the later established Mathematical Collection was named the Faculty's Museum of Natural History and is still operating under this name. It was originally led by Géza Zboray, then Tamás Weiszburg, and is currently being led by Erzsébet Harman-Tóth.