Doctoral School of Earth Sciences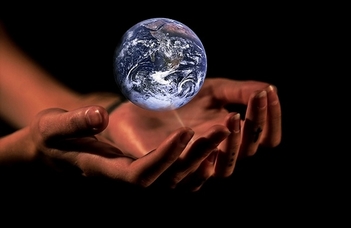 Doctoral School of Earth Sciences has five main research fileds: cartography and geoinformatics, geography, geology, geophysics and meteorology.
STRENGTH OF THE PROGRAMME
High scientific quality of the training, personalized research projects.
High qualified professors, academicians, supervisors, experts from the practice.
Possibilities for multi- and interdisciplinary research.
Mainstream research theme.
Cooperative, cohesive research groups.
STUDY PROGRAMME
The main research fields:
Geography: Physical Geography, Geomorphology, Environmental and Landscape Geography, Geography of Hungary and Central & Eastern Europe, Carpathian Basin, Human Geography, History of Geography, Ethnical Geography, Regional Science, Regional Planning and Modelling, Urban Studies, Rural Geography, Geoinformatics in Geography and Spatial Research

Meteorology: Dynamic and Synoptic Meteorology, Boundary Layer Meteorology, Climatology, Climate Modelling, Agroclimatology, Statistical Climatology

Geology: Physical and Applied Geology, Hidrogeology, Urban Geology, Petrology, Geochemistry, Mineralogy, Lithology, Paleontology, Volcanology, Sedimentology,
Geophysics: Geophysics, Space Science, Geoinformatics in Earth Sciences

Cartography and Geoinformatics: Thematic Cartography, Mathematics in Cartography, Webcartography, History of Cartography, Toponymy, Geoinformatics in Cartography.
The program is research oriented, the students start to work on their chosen topic in the respective laboratory under the guidance of a project leader.
Eligible Programmes
Geography and Meteorolgy

Geology and Geophysics

Cartography and Geoinformatics
The course list you may find in attachment.
The current research topics you may find here.
For more information about the doctoral programme visit the Doctoral database.
CAREER PROSPECTS
Academic career (university, research institutes)

Governmental career (international organizations, ministries, regional and local authorities)

Business career (firms: environmental protection, meteorology, mining, cartography, geo-informatics, urban and regional planning etc.)
---
OVERVIEW PhD in EARTH SCIENCES
---
Admission requirements
A master's degree in a related field.
Research program plan arranged by one of the member of the faculty.
Language proficiency requirements
English C1, basic knowledge of Hungarian language is an advantage.
Required documents
Master-level degree

Transcript of records

CV

Motivation letter

Research plan

Reference work

Letter of recommendation

Application form

Copy of the main pages of the passport (needs to be valid)

Passport photo

Certificate of clean criminal records

Copy of application fee transfer

Certificate of English language skills
Application procedure
Applicants have to apply by the deadline given, by sending all required documents to Head of Doctoral School, to the Program leader and the study administrator (doktoranduszugyek [at] ttk.elte.hu). The application form can be downloaded from here.
Prof. József Nemes-Nagy and the program leaders deal only with the educational aspects of admission and do not deal with any bureaucratic and financial issues.
Important note: It is the student's responsibility to find a qualified teacher in the institute who is willing to act as a supervisor and they write together the research plan which is submitted along the application.
The application package is reviewed by an admission committee. Then the applicant is expected to take an oral entrance examination. If a personal meeting is impossible, the interview is held through Skype or telephone. The decision on admission or rejection is made at the earliest date possible.
Criteria for ranking at the admission procedure shall include:
previous

university achievement (examinations, comprehensive examinations, qualification of degree)

achievements related to previous research work (awards obtained in students' academic circles, publications in the particular professional area)

the feasibility of the research program.
Procedure of the entrance examination
Oral entrance interview with focus on the applicant's knowledge compared to what might be supposed from the submitted documents on former qualification and the goals and methods of the planned research project.
Written supplements and exercises might be demanded in order to measure qualification and language procifiency.
Application fee
EU/EEA students

non-EU/EEA students

Tuition fee/semester

1910 (EUR)*

2500 - 4500 (EUR)

depending on the research topic

Application fee

160 (EUR)

160 (EUR)

Registration fee

60 (EUR)

60 (EUR)
* Reduced tuition fee: 350 EUR, if you research not in the University teritory.
Contacts
Head of Doctoral School
József NEMES-NAGY DSc (regional science), nemjo[at]caesar.elte.hu
Program leader
Geography and Meteorology

Mária Szabó DSc (geography), szmarcsi[at]caesar.elte.hu
Geology and Geophysics
Andrea Mindszenty DSc (geology), andrea.mindszenty[at]gmail.com
Cartography and Geoinformatics
László Zentai DSc (cartography), lzentai[at]caesar.elte.hu
International program coordinator
Ms. Éva NAGY, inter [at] ttk.elte.hu